RESIDENTIAL PRESSURE WASHING
Looking for Residential Pressure Washing in Fairfield CT? Our Residential Pressure Washing Services helps many Fairfield & Fairfield County residents with their pressure washing needs. We also work with Property Management Companies and Condominium Associations to help with the upkeep of residential developments and commercial buildings.
Our pricing is competitive and our services are easy to schedule. Give us a call today and see what we can do to help your property!
SERVICES FOR YOUR HOME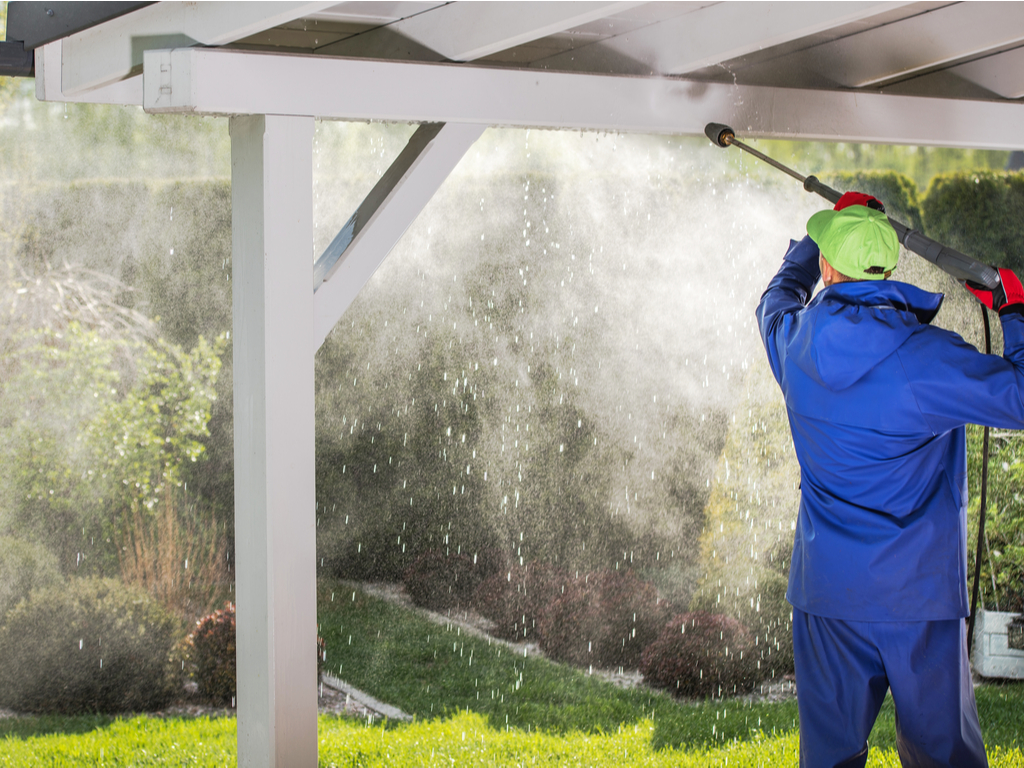 HOUSE WASHING
If you're planning to replace the roofing on your home due to the dirt and grime, then you may want to consider cleaning it instead. We offer house washing services for any type of home. We can handle vinyl siding, wood, cement, stucco, brick, stone, and more. If your house is painted, your can count on us to preserve your finish and not damage or chip your paint. It takes a serious care to use these pressure washing machines without damaging older paint, and you can rest assured that our trained professionals know exactly what to do. This is why it's important to let a local pressure washing company do the job for you. But if you need an indoor house cleaning service, then you can call The Unblemished Co.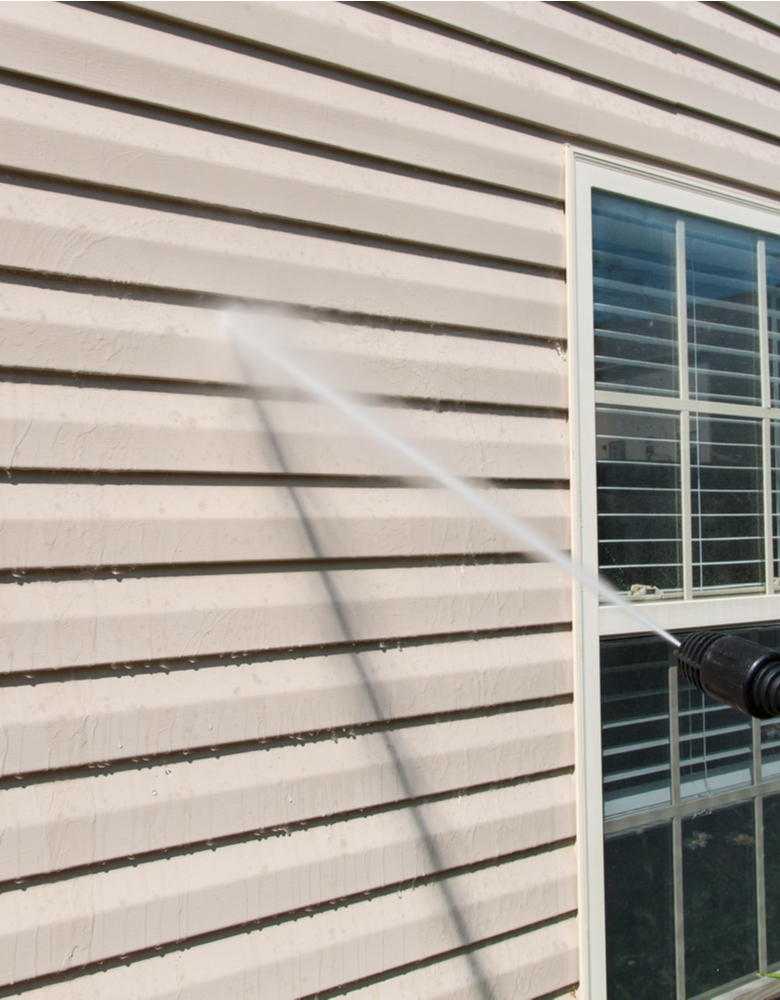 DECK & PORCH WASHING
No matter the material, our experts can help clean your deck or porch and make it look like new. We are pros with any type of wood and we know how to clean composite decking materials as well. You can trust us with ensuring that your deck or porch will be cleaner than it's ever been.
FENCE WASHING
Whether it's wood or vinyl, we can help your whole yard look better by cleaning up the surface of the fencing in your yard. It's easy and a whole lot simpler than landscaping! Give us a call and we can have that fence looking like new.
PATIO WASHING
We take extreme care when pressure washing patios. Patios come in all sorts of materials and we know how to handle everything- from cement to stone pavers and everything in between. We are the go-to experts in Fairfield when it comes to pressure washing patios.
ROOF WASHING
We have a special method that utilizes low pressure to wash your roof without causing any damage. We also have the ladders and safety equipment that is necessary for the job. Sometimes, we also include gutter cleaning as part of our service at an extra price. Don't even think about getting on your roof and doing the job yourself!
SOLAR PANEL WASHING
You can make your solar panels more effective by keeping them clean. We can help you save more money on power bills by regularly washing your solar panels, ensuring maximum efficiency year-round.
CLICK NOW TO CALL (203) 457-6177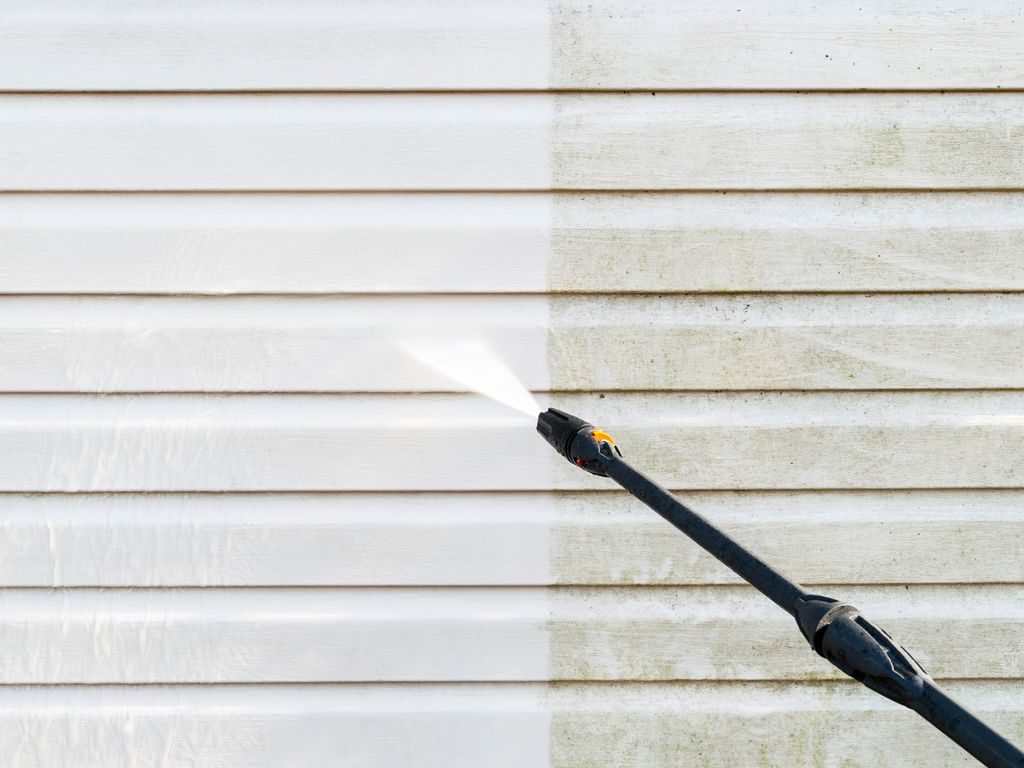 BIGGEST REASONS TO HIRE A PROFESSIONAL PRESSURE WASHING COMPANY
SAVE TIME, SAVE MONEY
 Homes need to be regularly maintained whether you need a local plumbing service or just a pressure washing company. And we don't want to brag (too much), but we are professionals with professional-grade equipment, and we can get twice the work done in half the time. That means you end up saving time and money with power washing. You have bigger and better things to worry about in life, make pressure washing something that you don't need to worry about. Get it done cheaply and get it done well with Fairfield Pressure Washing!
YOUR OWN SAFETY- AND YOUR PROPERTY'S WELL BEING
Any other pressure washing company such as Family Pressure Washing will tell you that a pressure washing machines are not toys. They are not glorified water hoses. These machines are capable of creating serious pressure that can seriously injure you. Taking the chance and doing this job on your own is a bad idea. Even if you manage to get the job done safely, chances are you didn't do a quality job. You aren't a pro, after all! Even if you are the DIY master, leave it to us, for your property's sake.
CLICK NOW TO CALL (203) 457-6177