FAIRFIELD CT PRESSURE WASHING
Fairfield Pressure Washing in Fairfield CT provides pressure washing for in Fairfield, Connecticut and neighboring towns. Our technicians are well trained professionals who have one goal: To get your property clean and keep it looking great!
Our technicians use the latest equipment to guarantee that we are as safe as possible so that we can meet all of the needs of our customers. Our pressure washing features eco-friendly and biodegradable solutions and high-grade equipment for the top results in town. Give us a call and let us show you the difference between us and the other guys.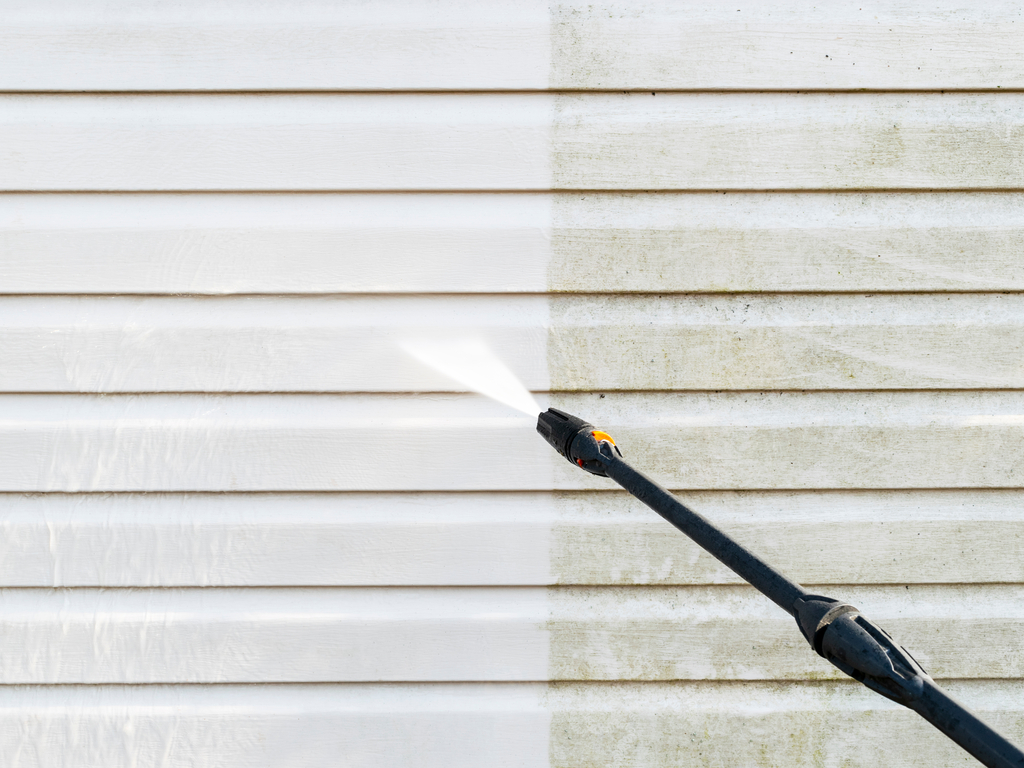 PRESSURE WASHING SERVICE
RESIDENTIAL PRESSURE WASHING SERVICE
Fairfield Pressure Washing uses high-grade spray equipment and home-safe solutions to power clean siding, wood, brick, stone, concrete, and more. Our professionals are able to remove dirt, sediment, mold, algae and mud from brick, wood and siding (aluminum and vinyl). We clean patios, decks, fences and concrete too. We call it "pressure washing" because, well, it uses pressure to clean things! The term "power washing" is also used- there's no difference. Learn more.
CLICK NOW TO CALL (203) 457-6177
WHY HIRE FAIRFIELD PRESSURE WASHING?
CURB APPEAL
The number one reason to hire a pressure washing service is to help the curb appeal and appearance of the exterior of your house. Nobody wants dingy-looking siding or dirty sidewalks.
Combine professional pressure washing with landscaping, routine lawn care and other property maintenance projects, and you will have a home that you can be proud of! Let us help improve the appearance of your property, whether it's residential or commercial.
INCREASE HOME VALUE
Considering selling your home sometime soon? Consumer Reports estimates that pressure washing and touching up the paint on the outside of a house might increase the value 5% and can lead to faster sales. That can pay for your broker's fees!
PREVENTATIVE MAINTENANCE
Dirt and grime on the exterior of a house will eventually corrode the surface and lead to nasty looking siding, rotting wood, chipped paint and serious deterioration over time. Remember to take care of upkeep on your property in order to avoid big costs down the line.
Nobody wants to bear the cost of replacing siding or rotting wood. We all know that keeping the upkeep costs of your property to a minimum is an important part of owning real estate. With regular cleanings from a power washing company in Fairfield, you can help to increase the lifetime of your home's exterior and prevent unwanted repairs. Spend a little today and avoid spending a whole lot more in the future.
​
Those are just a few of the benefits of using a professional pressure washing service when it comes to cleaning garage doors, gutters, wood patios and decks, fences and more!
CLICK NOW TO CALL (203) 457-6177
​Questions? You can call our Fairfield office at 203-457-6177 during our business hours. We want to help!
CALL FOR A FREE POWER WASHING ESTIMATE!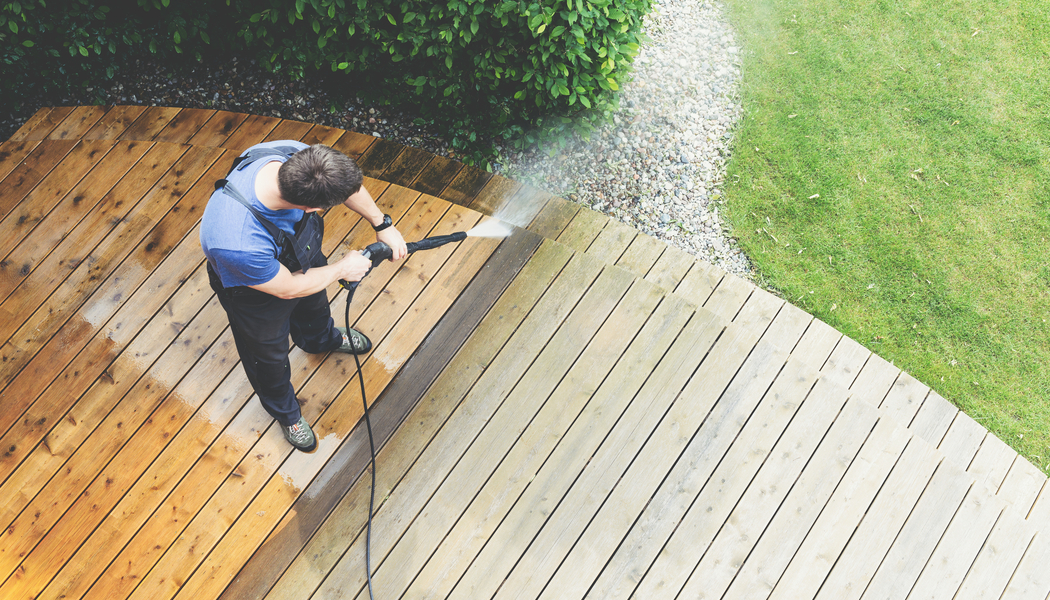 DIY PRESSURE WASHING: DON'T DO IT! CALL THE PROS
Maybe you've seen pressure washers on sale or rent at a hardware store or home improvement store and thought, "how hard can it be? I can do this myself." We understand the temptation to save money by trying to pressure wash your home on your own, but it's a bad idea. Read this before you attempt "do-it-yourself" power washing:
PERSONAL INJURY
The number one reason we do not recommend customers power wash their home is because of the chance for a serious injury to occur. A pressure washer creates extreme amounts of water pressure that might cause a major injury if it contacts clothing or skin.
Plus, rental machines often will not reach high gutters, roofs, and other tough-to-reach places, and under no circumstances should a homeowner be climbing a tall ladder or be on their roof operating a pressure washer. You are asking for danger. Let the insured professionals handle the pressure washing so that you can be sure the job is done right, quickly, and safely.
PROPERTY DAMAGE
We have heard too many stories from customers about how they ended up removing the paint and siding from their houses because they either had the nozzle too close or set the power up too high on a pressure washing machine they bought or rented. Broken windows are far too common as well. You can also damage siding if you use incorrect solutions, nozzles, or technique.
Our professionals undergo the proper training and have the experience to understand exactly which equipment, how much power, and what types of chemicals are necessary for any type of exterior. Trust us to do the hard work for you.
LABOR & COST
You will find out very quick that pressure washing a home is not easy work. For an inexperienced homeowner, it can easily take a full day to get the job done right. To rent a power washer for a day can cost $100 or more. And you have to buy the solutions too. Buying a pressure washer yourself is a whole different ballgame.
When you consider the time to power wash your home yourself and the rental and solution costs, you realize that you are better off hiring a local power washing company and will have the peace of mind in knowing the job will be done right.  Still have questions?  Click here for our FAQ.
CLICK NOW TO CALL (203) 457-6177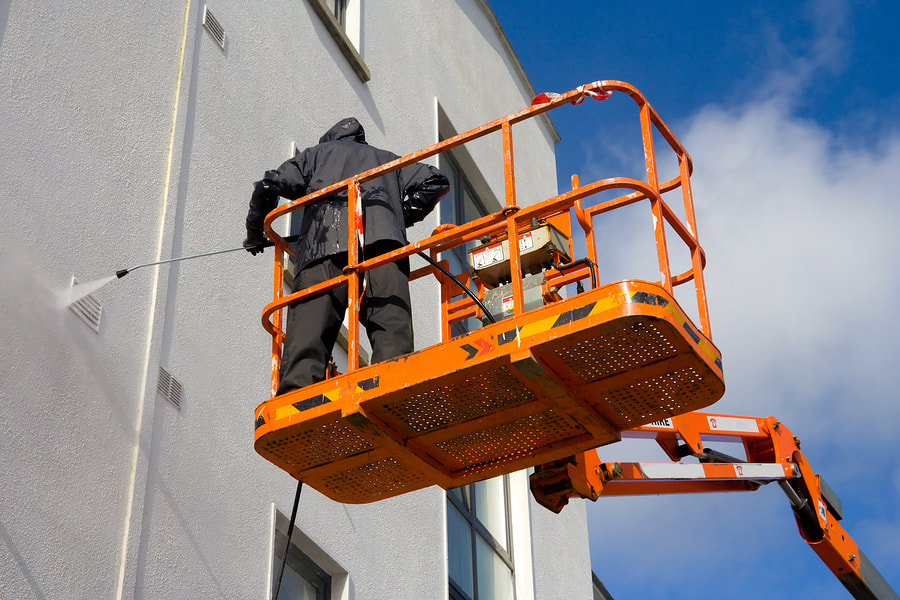 COMMERCIAL PRESSURE WASHING SERVICE
Our Power Washing Business helps other businesses keep their storefronts looking sharp. Sidewalk cleaning is a highly requested service by our commercial clients. Each and every summer you'll either find us cleaning the dirt, grime and build up from restaurant patios, pools or cleaning up courtyards. Fairfield Pressure Washing has a large crew of dedicated workers and the most state of the art commercial pressure washing equipment. We've cleaned everything from plazas and parking garages or lots to driveways, pavers, decks, walkways, awnings, garage floors and loading docks. Learn more.
CLICK NOW TO CALL (203) 457-6177
CALL FAIRFIELD PRESSURE WASHING TODAY! We service Zip Codes 06824, 06825, 06828, and 06890